The show we're eagerly waiting for: Riverdale!
Caitlin's latest read: I Hate Everyone But You by Gaby Dunn and Allison Raskin. Check it out on Goodreads.
And check out their YouTube channel, Just Between Us.
And Caitlin's current read: 36 Questions That Changed My Mind About You by Vicki Grant. Goodreads.
Michelle is finally watching the smash hit Big Little Lies by Liane Moriarty! Check out the book on Goodreads
The audiobook was read by Caroline Lee.
So far the adaptation is living up to Michelle's standards. We'll post a link to her full review next week.
Michelle also enjoyed reading Liane Moriarty's The Husband's Secret via audio (also narrated by Caroline Lee). Check it out on Goodreads.
And now to the overwhelming, never ending TBR:
Some of the books that have been on Michelle's TBR for years are:
To Kill A Mockingbird by Harper Lee – Goodreads
Stardust by Neil Gaiman – Goodreads
The Handmaid's Tale by Margret Atwood – Goodreads
Catch 22 by Joseph Heller – Goodreads
Some of the books that have been on Caitlin's TBR for years are:
Angus Thongs and Full Frontal Snogging by Louise Rennison – Goodreads
The Boyfriend List by E.Lockhart – Goodreads
The Princess Diaries by Meg Cabot – Goodreads
Anna and the French Kiss (series) by Stephanie Perkins – Goodreads
To All The Boys I've Loved Before by Jenny Han – Goodreads
And both of us, Melina Marchetta's novels! Jellicoe Road, Saving Francesca ….
If you want to check out Caitlin's summer of 2014-2015 reading challenge, check out the Goodreads shelf! (The picture is actually from the summer of 2016 on a Cuban beach, but anyway!)
Do you read in phases? Check out some of Caitlin's fave memoirs here.
You can also check out Michelle's bio/memoir shelf here.
Now for our most recent TBR adds!
The Cutting Edge: The Story of the Beatles Hairdresser who defined an Era by Leslie Cavendish – Goodreads
How To Murder Your Life by Cat Marnell – Goodreads
Purge by Sofi Oksanen – Goodreads
Take Three Girls by Cath Crowley, Simmone Howell and Fiona Wood – Goodreads 
The Upside of Unrequited by Becky Abertalli – Goodreads
Holding by Graham Nortan – Goodreads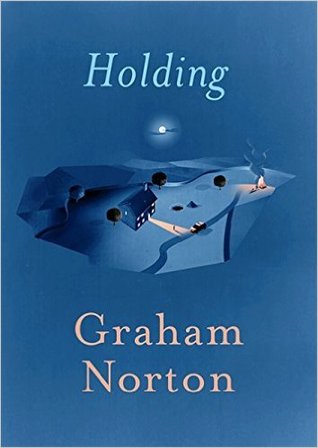 The Bletchley Girls by Tessa Dunlop – Goodreads
The Wrong Girl by Zoe Foster-Blake – Goodreads
Girling Up: How to be Strong, Smart and Spectacular by Mayim Bialik – Goodreads
Chocolate Wars: The 150 Year Rivalry Between the Worlds Best Chocolate Makers by Debrah Cadbury – Goodreads
Who Killed These Girls?: The Twenty-Five-Year History of Austin's Yogurt Shop Murders by Beverly Lowry – Goodreads 
Finding Nevo by Nevo Zisin – Goodreads